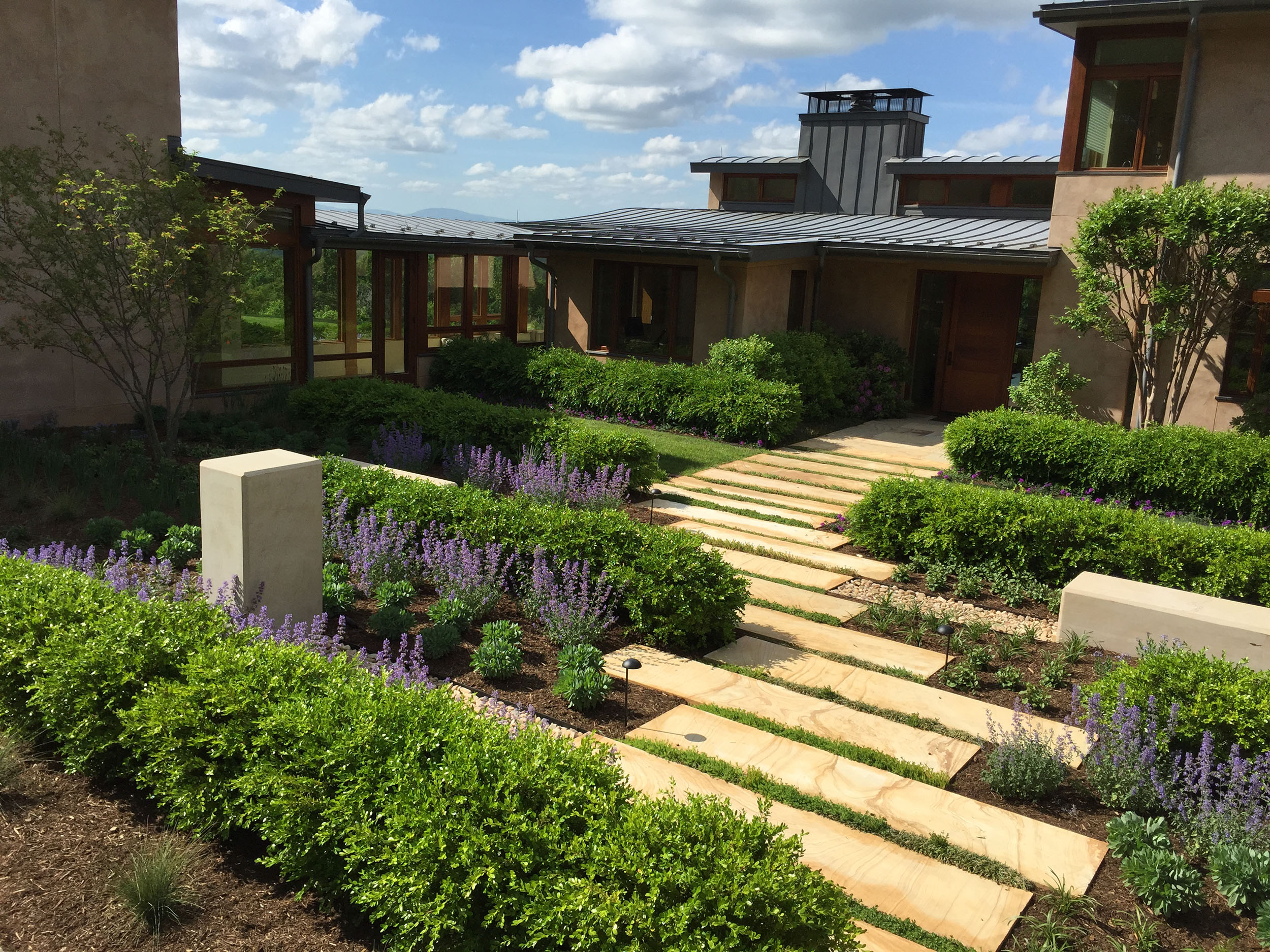 broom hollow - charlottesville, virginia
Grounded was asked to provide a new planting plan with year-round interest for an entry courtyard seen from all areas of the house. The project had wonderful bones consisting of walls, paving and boxwoods previously designed by Siteworks. Because the interior spaces look onto this space from both upper and lower floors, the owners requested experiential as well as plan-view interest that changes with the seasons.
Grounded proposed bands of ever-changing color that play off the existing paving like a living sculpture. Three sandstone bench/sculptures stand as extruded pieces of the existing paving and their soft color contrasts with the bands of flowers, grasses and evergreen groundcovers that emerge throughout the year. The planting's color palette ranges from deep purples in spring and summer to pinks and creams in fall, to dark greens contrasted with the light stone monoliths in winter. Thes colors were carefully considered to complement the stucco and stone already in place. To further enhance the courtyard's affect, the large stones and a single ornamental tree are lit and glow for enjoyment after dark.
.
Architecture: David Day
Prior Landscape Architecture: Siteworks
Photography: Lincoln Barbour & Anna Boeschenstein